FILLING THE VOID again, it's another edition of ROUGH CUT!. Topics this time include: SUPER HERO FATIGUE – How much is enough?, INDY 4 TALK – Excited or Apathetic, either way the Lucas/Spielberg machine will soon be taking us back for more adventures in Archeology with Dr. Henry Jones Jr. and finally FLOP WRAP UP – Zodiac then Grindhouse both tanking in their theatrical runs.. does it really even matter if a film is GOOD anymore? These topics and MORE on ROUGH CUT episode 4., comin at ya like a Spider Monkey hopped up on Mountain Dew.


DOWNLOAD THIS ROUGH CUT HERE
EPISODE LINKS:
---
SUPER HERO FATIGUE ?

FAKE JOKER ART



---
INDY 4 TALK
INDIANA JONES & THE LAST CRUSADE TEASER TRAILER
---
FLOP WRAP UP
WHAT HAPPENED TO GRINDHOUSE ???
---
ROUGH CUT WRAP UP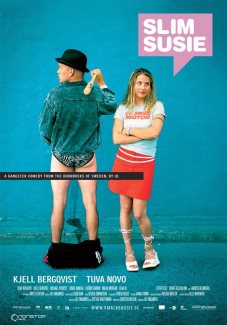 SLIM SUSIE - Directed by Ulf Malmros
---